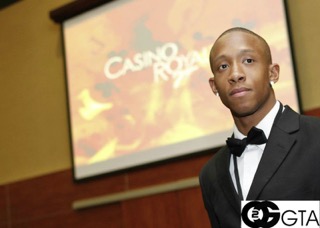 Darrel "Friidom" Dunn; Performer, Producer, and Motivational Movement Artist and Speaker. He is a promoter in the next generation of future movers and artist. Growing up in Dallas, TX with a loving mother and a musician/artist father, he was exposed to different forms of artistic expression, appreciation of all walks of life, and truth of fear. His roots in movement started with the newest and controversial dance style called "Krump;" fusing Contemporary, Hip-Hop, Jazz, and various elements along the way. This melting pot of movement propelled his art into areas that are uncharted and few have gone before, allowing Friidom to perform for various platforms in Dallas via; The Dallas Mavericks, The Dallas Cowboys, The National Dance Alliance, Mega Churches, and Fashion Shows. With a different mindset in movement, Friidom has also been blessed to not only perform for, but equally open and/or showcase for artists and important public figures such as; Erma P. Hall, Mae Jemison, Rev. Run, Lecrae, Kirk Franklin, Tedashi, Kenan Thompson, and more.
In 2014, Friidom graduated from UT Dallas with a B.A. in Arts & Technology; also becoming the 2014 Graduation Commencement Speaker of his graduating class, but he could not let his journey end there. Instead of choosing the route of much of his peers, he decided to trust God by taking a leap of faith moving to the city of Los Angeles, despite criticism from family and friends. By not allowing fear of the unknown to take him, Friidom believed in the truth of his life journey. Through hard work, prayer, and determination, the impossible became possible. In the first year, he was able to do things that it takes many years to accomplish working with; Dave Scot, Pharside/Phoenix, Robert Hoffman, George Jones, Zakk Manzella, Tony Tzar, Will "Willdabeast" Adams, Will Smith, Bomba Estereo, Coco Jones, Dustin Tavella, and various performances and shows. Also, booking his first commercial in The Samsung "Smart Switch" Application.
By taking a leap of faith, Friidom believes that the impossible is just a word, and that overcoming fear is just a milestone in our lives. That if you believe you can do something, you truly can achieve something bigger than ourselves that is monumental.
The movement of becoming epic in all that we do and truly becoming FRII!