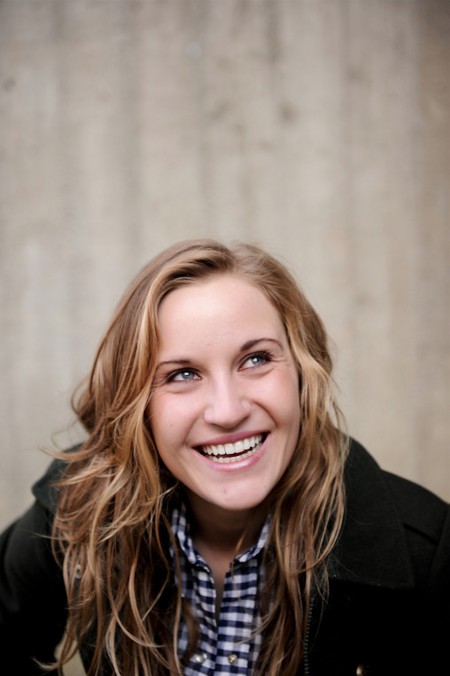 Mollie Wolf is a mountain woman from Colorado currently living in Los Angeles. She has studied extensively with professionals in the post-modern, hip hop, African, and jazz dance communities. These interwoven influences have inspired Mollie to define a unique and distinctive movement vocabulary of her own. Mollie graduated Summa cum Laude from the University of Colorado with a BFA in Dance and a minor in Ethnic Studies.
Mollie consistently engages in interdisciplinary art-making, and has developed a specific interest in choreographic filmmaking, consistently contributing to dance films, music videos, and interdisciplinary performances. Mollie acts as co-director and choreographer for the interdisciplinary production company, WolfTank Productions, founded in 2009. WolfTank has been awarded residencies in Boulder, CO & Birr, Ireland, and has produced music videos and projection material for the Lebanese rock/pop band Mashrou' Leila. In 2011, Mollie founded the interdisciplinary performance company, |packfed| dance, which operates on the principles of artist specialization and cross-disciplinary collaboration. |packfed| has been commissioned to make work with Ormao Dance Company five times, and for Pikes Peak Community College twice, and will premiere a new work, "Self Shelter…Safeguard Me" in LA in Spring 2016.
In addition to her work with WolfTank and |packfed|, Mollie is a free-lance dancer, choreographer and movement instructor. Mollie has performed for and trained consistently with many accomplished artists, including Rennie Harris, Kathleen Hermesdorf, Michelle Ellsworth, Cristina Goletti, Nick Bryson, Gesel Mason, Darrel Jones, Onye Ozuzu, Uri Shafir, Jacob Mora, and Patrick Mueller; and has toured with Tara Rynders' interdisciplinary You & Me Performances, Legitimate Bodies Dance Company, Wild Heart Dance Collective, and Control Group Productions. Mollie's solo improvisational work has been showcased through out the United States and Europe. Her recent guest teaching credits include The Block 1750 (Boulder, CO); Pikes Peak Community College (Colo Springs, CO); The Dance Arts Theater of Utah (SLC, UT); Movement Lifestyle (LA); Your Neighborhood Studio (LA); Brockus Project Dance (LA) and Creatington Warehouse (LA). Mollie teaches at Revolution Dance Center (La Crescenta, CA) and The Village Arts Center (Pacific Palisades, CA), and is a regular teaching artist for Heidi Duckler Dance Theater's outreach programs. Mollie is a shaker and a mover, and enjoys the small things in life—she runs, writes, and bakes a mean vegan cake.