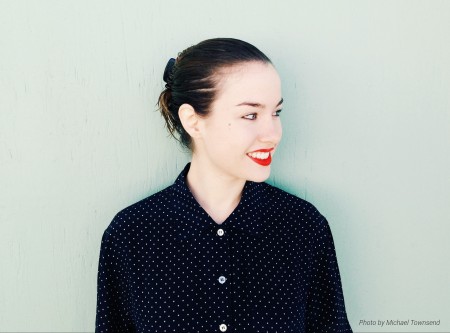 Lara Wilson is a Southern California-based choreographer, dance writer, dance filmmaker, and instructor. Originally from Michigan, Lara received her B.F.A. in Dance with a concentration in Choreography from The Ailey School and Fordham University in New York City in 2009. While in New York, she also studied Paul Taylor's style and repertory at the Taylor School, as well as the improvisation modalities of William Forsythe in independent workshops given by Helen Pickett and others. Her choreography was presented in 2010 on the Jacob's Pillow Inside/Out Stage, giving way to additional opportunities in the greater New York Area.

From 2010 through 2012, Lara presented work at: Dance New Amsterdam in A.P.A.P.; Symphony Space in the Young Choreographers Festival; the 92nd St. Y in Jazz Choreography Enterprises; The Rover; Triskelion Arts Space; The Actors Fund Arts Center, Bushwick Open Studios, and Galapagos Art Space in a self-produced evening of work. Since moving to Orange County, CA, Lara has consistently created new work, presenting choreography at Highways Performance Space in Los Angeles, Band of Martians Showroom, Bridge Hall at the Neighborhood Congregational Church, and during Art Walk with the Laguna Dance Festival, among others. Privileged to work with an ever-expanding group of extraordinary artists, Lara creates for the stage, the screen, and for site-specific engagements.
Her dance films, created in collaboration with director Jonah Einstein, have been screened nationwide at the Soho Gallery of Digital Art (2011), the CURRENT SESSIONS (2012), Movies by Movers (2012), The Sans Souci Festival of Dance Cinema (2013), and the San Francisco Dance Film Festival (2014). In 2014, Lara was a resident artist in the Armitage Gone! Dance Studio at Mana Contemporary in Jersey City, NJ, for one month. She is proud to represent the collaborative group of dancers and dancemakers, The Assembly, as co-founder, co-director, and a participating artist.