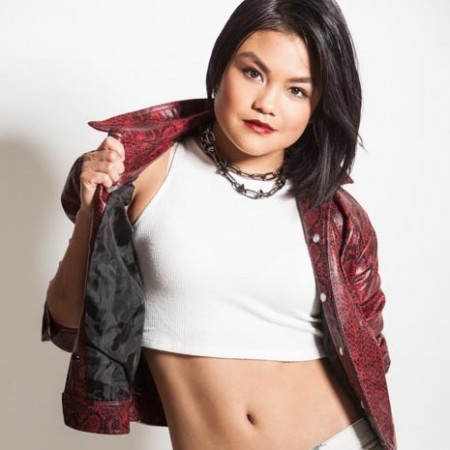 Karen Chuang grew up dancing in Northern California where she trained with The Dance Company of San Francisco (under the direction of Chris Jacobsen and Sonya Tayeh) and with Teen Dance Company (under the direction of Mark Foehringer and Darlene Easterling).
In 2008 she moved to Los Angeles to study at UCLA and to pursue her professional dance career. From 2008-2009 Karen was a Pulse Elite Protégé for The Pulse on Tour where she assisted faculty membersincluding: Brian Friedman, Wade Robson, Tyce Diorio, Mia Michaels, and Laurieann Gibson. In 2009, Karen was invited by Marissa Osato and Will Johnston to join Entity Contemporary Dance, of which she is still a proud member. Between 2009-2011, Karen was also an Executive Director for NSU Modern, one of UCLA's collegiate hip-hop dance groups. Throughout her time in college, Karen had the opportunity to work on a variety of projects including: Glee, Grey's Anatomy, X-Factor, America's Got Talent, The White House, The Ellen Show, Shake It Up, So You Think You Can Dance, Willow Smith, and Cher Lloyd.
After graduating with a B.A. in Business/Economics in 2012, Karen continued dancing. Her credits include: Aloe Blacc, the 2013 MTV VMAs, Nicki Minaj's "Pink Friday Reloaded" World Tour (2012), and Kanye West's "Yeezus" Tour (2013-14). Most recently, Karen danced alongside Lady Gaga in her "G.U.Y." music video and in the "artRAVE: The artPOP Ball" Tour (2014). Karen's technical background and diverse training culminates in a unique hip-hop inspired style, which she enjoys sharing with fellow dancers.